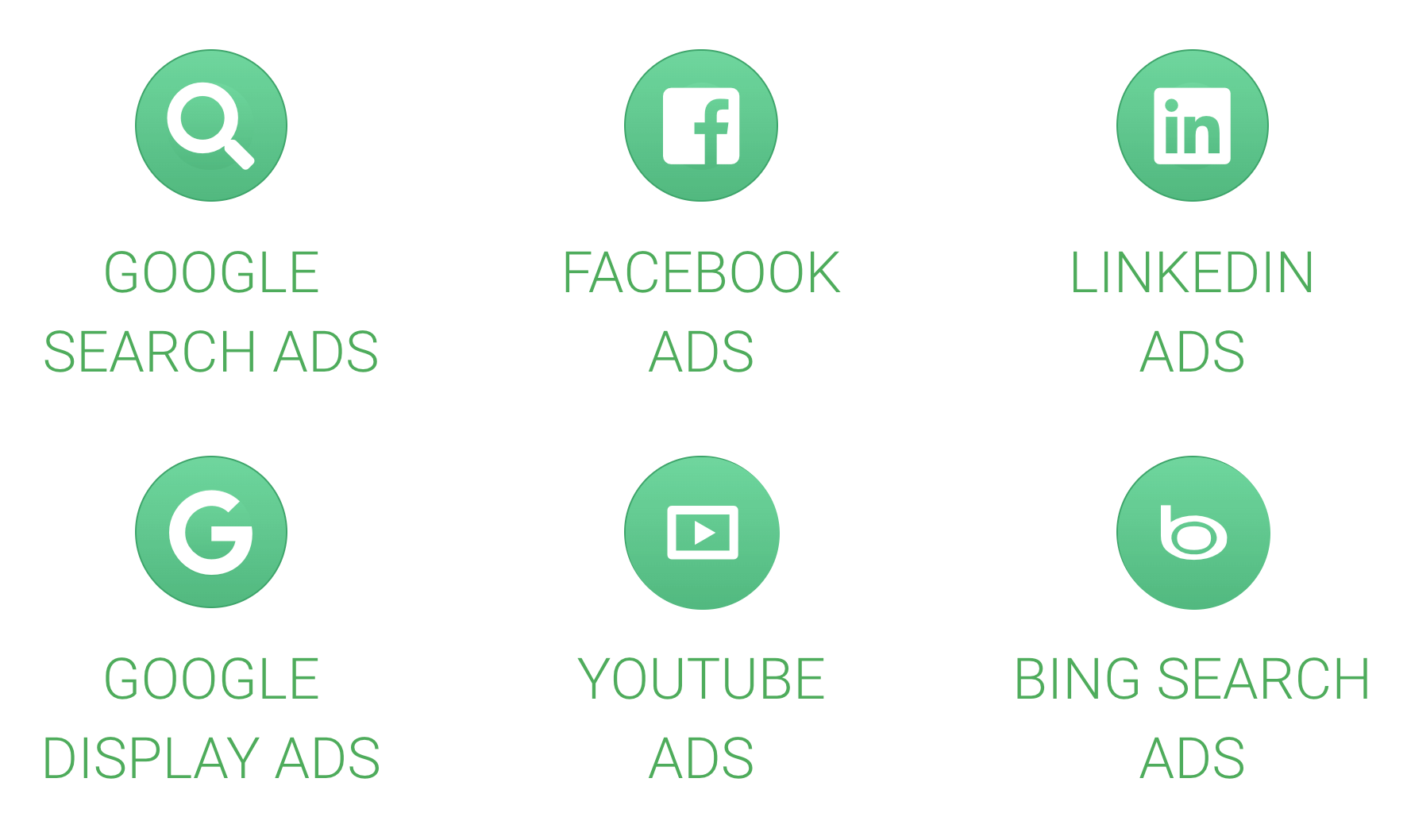 Digital Advertising or Paid Media consists of many available platforms where businesses can advertise on to reach different objectives. Which one is the best? Which one should you be present on? Based on your objectives and the size of your budgets, we will recommend the best platforms for your business.
Services offered:
Build new advertising accounts
Audit existing accounts and provide recommendations
Takeover account management and optimization
Scale account management
Our goal is to help you with all aspects of digital advertising, from the creation of an effective strategy, the implementation and maximization of your investment to get the best return based on your objectives, whether you are looking for leads (form fill outs, phone calls), online purchases or increase brand awareness.
We have experience with all business sizes (local, national, international) in multiple industries such as:
Retail (E-commerce)
B2C services (dentist, plumbers, lawyers, etc)
B2B services (Lead gen)
Automotive
Financial
and more
Let's start the conversation
Want to know which platforms are best for you? Contact us for a consultation!